Zero Footprint
As in all of our drilling projects we strive to have as small an impact on your property as possible.

This is accomplished by using ground mats, removal of drilling fluids and drill cuttings whenever possible.

Caution and care is taken as to when and where water is discharged on or off the site, all according to local and provincial regulations.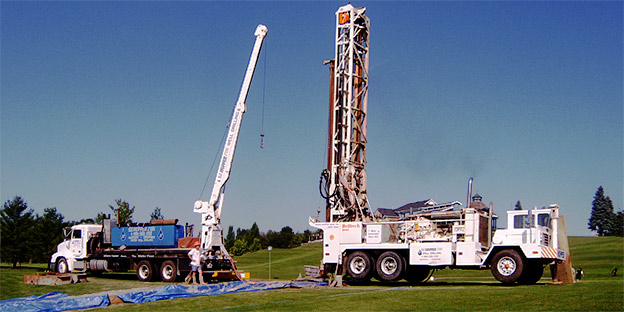 Our overall concern for the environment and your site is very important to us as well as it's affect on the resulting relationship with you our customer.

Especially is it necessary to exercise these measures on sensitive sites such as golf courses, municipal sites, cemeteries, conservation and park facilities, and environmental exploration / remedial areas.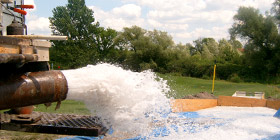 Water Measured and Channeled off Site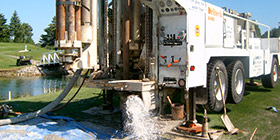 Drill Cuttings are removed from Back of Rig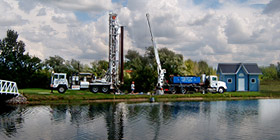 Overview of Zero Footprint Setup